MAY 2 - JUL 31 A PHOTOGRAPHIC TRIBUTE: THE AMERICAN SOLDIER
Beginning with the Civil War, cameras have been notebooks for history, and the photographers who have framed images have inspired us to reflect on the sacrifices soldiers have made and are still making today. This exhibit portrays soldiers' harrowing challenges in situations few of us find ourselves in. St Petersburg Museum of History. 727-894-1052 HistoryStPete.org
MAY 3,10,17,24 & 31 MAY MOVIES IN THE PARK HEADERS
Major League Soccer matches Philadelphia Union vs DC United & Tampa Bay Bring a blanket and join the outdoor fun. Indulge in music, food & drink while viewing a moonlight movie North Straub Park. Every Thursday in May. Live music at 6pm. Movies begin at dusk. 727-824-7802 StPetePreservation.org
MAY 5 - AUG 5 CAN I GET A WITNESS: PHOTOGRAPHS BY HERB SNITZER
Internationally famous for his iconic photographs of jazz musicians, Herb Snitzer's photographs are rooted in his life experiences. With focus on diverse people ranging from urban street scenes of New York in the 1950s to spirited shots of the St. Petersburg Pride celebrations in recent decades. Museum of Fine Arts. 727-896-2667 MFASPete.org
MAY 5 - AUG 5 MAGNETIC FIELDS EXPANDING AMERICAN ABSTRACTION, 1960S TO TODAY
The first American exhibition dedicated exclusively to the formal and historical dialogue of abstraction by 21 women artists of color. Museum of Fine Arts. 727-896-2667 MFASPete.org
MAY 12 - JUN 25 12th ANNUAL INVITATIONAL TEAPOT SHOW
Handmade teapots by a top ceramic artisans from across the US, on display and available for purchase. Craftsman House. 727-323-2787 CraftsmanHouseGallery.com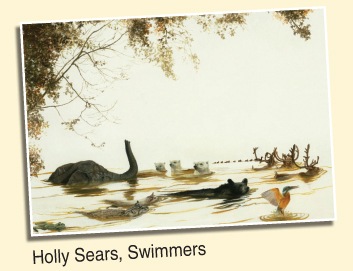 MAY 12 - JUN 23 WATER OVER THE BRIDGE: CONTEMPORARY SEASCAPES
An exhibition featuring the works of artists from both the New York City metro area, as well as Tampa Bay area artists, creating a provocative, cross-country dialog. Morean Arts Center. 727-822-7872 MoreanArtsCenter.org
MAY 12 - JUN 23 LESLIE NEUMANN: MANNA FROM HEAVEN...AND EARTH
In her third solo show at the Morean, artist and environmental activist Leslie Neumann presents a brand new body of work which focuses on the beauty of nature vs. our troubling current events. Morean Arts Center. 727-822-7872 MoreanArtsCenter.org
MAY19 - AUG 26 STATEWIDE STUDENT SURREALIST ART EXHIBIT: THE MARVELOUS, THE FANTASTIC & THE GROTESQUE
This annual art exhibit presents work by middle and high school students who are invited to explore ideas and visions similar to those explored by Dalí and the surrealists. Dalí Museum. 727-823-3767 TheDalí.org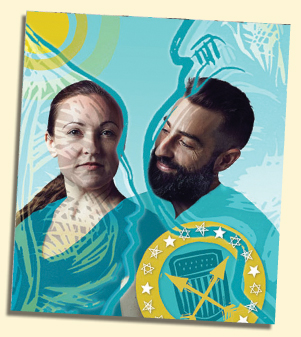 MAY 23 - JUN17 STRAIT OF GIBRALTAR BY ANDREA LEPCIO
WE THE PEOPLE...WANT TO KNOW WHO WE CAN TRUST In this sexy romance turned terrorism thriller, Miriam, a Jewish woman, and Zameer, a Muslim man from Morocco, meet at a party and fall in love at first sight. When Zameer tells Miriam he's undocumented, she offers to help; but, is everything as it seems? A smart, riveting play that looks at love, truth, prejudice, and civil rights in the age of the Patriot Act. American Stage. 727-823-PLAY AmericanStage.org
MAY 26 25th ANNUAL CORVETTES SHOW
All Corvette car show featuring Corvettes from the early 1950's to this year, including more than 200 stock, modified, custom and race-prepared Corvettes. Food, vendors and live entertainment. North Straub Park. 8am-4pm. 727-822-7872 SuncoastCorvette.com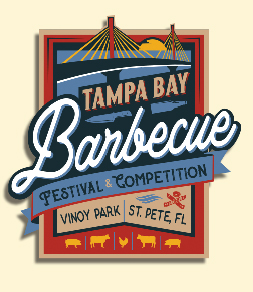 MAY 26 97X BARBEQUE MUSIC & ART FESTIVAL
It's a full day of music featuring Dirty Heads, Awolnation, Judah & The Lion, AJR and more! Plus, this year celebrate the arts with art exhibits, live demonstrations, art vendors and more! Vinoy Park. 11am-11pm. 97xOnline.com for free ticket outlets.
MAY 30 - JUN 3 SACRED ART TOUR OF TIBETAN MONKS SPONSORED BY AARP
Eight Tibetan Buddhist monks from the Drepung Gomang Monastery in India will create a large sacred sand mandala in the gallery. Experience Tibetan culture, performances and traditions, as well as offering us universal lessons on compassion and impermanence. Florida CraftArt. 727-821-7391 FloridaCraftArt.org
JUN 6 DAVID BLAINE LIVE
Known for his exceptional fusion of magic and stunt work, unlike any other modern-day performer the one-man show will be an interactive experience to shock and awe audiences. The Mahaffey Theater. 8PM TheMahaffey.com
JUN 8 - 10 INK MANIA TATTOO AND ART EXPO
Whether you're getting your first tattoo, or looking to get a cover up tattoo this is the place to be. Enjoy seminars, Dj Battle, special performances & entertainment, an art fusion wall, a graffiti wall, tattoo contests and awards, special guests, and more! The Coliseum. Fri 2-11pm, Sat Noon-11pm & Sun Noon-8pm. InkManiaExpo.com
JUN 8 - JUL 28 DOLLS AND WHERE THEY LIVE
Artists were given different featured environments and themes, then challenged to created dolls that might live in them. Florida CraftArt. 727-821-7391 FloridaCraftArt.org
JUN 9 & 24 INTERNATIONAL YOUNG EAGLES DAY
Come and experience the thrill of flying! Free flights for kids ages 8-17! You will have the chance to actually fly in an airplane and view the world below you, so come, take the skies and become a Young Eagle! Albert Whitted Airport. 10am-1pm. 727-822-1532 AWAPS.org
JUN 9 BEERS ON THE PIER
Overlooking downtown waterfront, JJ Taylor Distributing presents craft beer samples from more than 20 breweries in Florida, Colorado, California and the Northeast. Brewery stations located throughout the museum for sampling. St Petersburg Museum of History. 6-10pm. 727-894-1052 HistoryStPete.org
JUN 9 - 29 10th ANNUAL CLAY PRIDE
Featuring a collection of colorful ceramics by clay artists who are openly embracing the clay lifestyle. Craftsman House Gallery & Café. 727-323-2787 CraftsmanHouseGallery.com
JUN 16 - NOV 25 CLYDE BUTCHER: VISIONS OF DALÍ SPAIN
For Salvador Dalí, the landscape of his homeland was always an essential feature of his work and outlook on life. The Dalí Museum sought out Butcher to use his talents to capture a body of photos of Dalí's Mediterranean home, featuring some of the world's most dramatic landscapes. This curated collection features 41 photos that take viewers on a journey through the Catalonian region, with images ranging from 2 feet to a panoramic 8 feet in width. Dalí Museum. 727-823-3767 TheDalí.org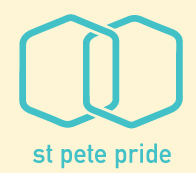 JUN 22 - 24 ST PETE PRIDE WEEKEND
Florida's largest Pride celebration, celebrating our community's unique diversity. 727-342-0084 StPetePride.com
JUN 22 SP2 CONCERT
A mixture of various bands and local singers will warm up the crowd as you cool down with your favorite choice of beverage! North Straub Park. 7-10PM 727-896-2667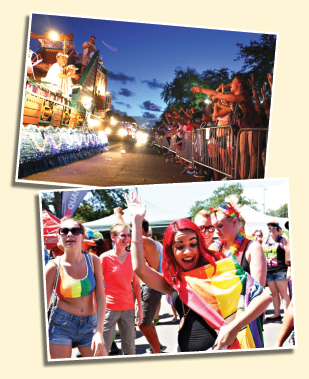 JUN 23 15th LGBT PRIDE PARADE & PARTY
A dazzling array of sequins, beads, leathers and feathers to celebrate the power of beauty and diversity, with more than 200,000 people cheering them on. North Straub Park. 2-10pm. The parade kicks off at 5th Ave N at 7:15pm and proceeds along Bayshore Drive to Dalí Blvd.
JUN 24 ST PETE PRIDE STREET FEST
A day of live entertainment, booths, art, food vendors as well as surpise events! Grand Central District. 11am-5pm.
JUL 4 CITY OF ST PETERSBURG FIREWORKS CELEBRATION
Get your lawn chairs ready and come watch the spectacular fireworks display as we celebrate Independence Day. Downtown's Waterfront. Fireworks begin at 9pm. 727-893-7441 StPete.org
JUL 11 - AUG 5 BAD JEWS BY JOSHUA HARMON
The night after their grandfather's funeral, three cousins engage in a verbal (and sometimes physical) battle. In one corner is Daphna Feygenbam, a "Real Jew" who is volatile, self-assured and unbending. In the other is her equally stubborn cousin Liam, a secular and entitled young man, who has his shiksa girlfriend, Melody, in tow. Stuck in the middle is Liam's brother, Jonah, who tries to stay out of the fray. When Liam stakes claim to their grandfather's Chai necklace, a vicious and hilarious brawl over family, faith, and legacy ensues. American Stage. 727-823-PLAY AmericanStage.org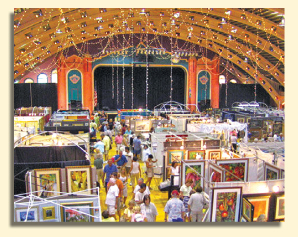 JUL 14 - 15 30th ANNUAL COOL ART SHOW
Over 75 outstanding artisans have been selected to exhibit a remarkable collection of visual and functional creations in paint, wood, ceramics, photography, metal, glass, fiber, mixed media and jewelry. It's the perfect destination to see work from and talk with some of the area's top artists and the coolest place to find great art in the heat of summer! The Coliseum. 10am-5pm. pava-artists.org
JUL 19 - 20 THE BEER PROJECT
The museum and local craft breweries are celebrating the MFA's mosaic restoration project with hand-crafted beers available for this event only. Museum of Fine Arts. 7-10pm. 727-896-2667 MFASPete.org
JUL 27 THE BIRCHWOOD PRESENTS: ART TIES US - AN EVENING WITH THE ARTIST BENEFITTING THE PUBLIC ART PROJECT
Celebrate The Arts in St Petersburg and the winners of the Art Ties Us contest while fundraising for The Public Art Project! All art submitted from the contest will be auctioned off at the Gala and if sold, the Artist will receive 50% of the proceeds from their artwork. The Birchwood.
7-10pm. 727-258-2277 TheBirchwood.com