JUN 2 - SEP 23 WE DO NOT WORK ALONE
One of the finest and most extensive collections of contemporary Japanese ceramics in the United States on loan from the collection the Carol and Jeffrey Horvitz. This exhibit showcases some of the 20th century art movements in Japan that began to highlight the individual over mass production and the avant-garde over rusticity. Museum of Fine Arts. 727-896-2667 MFASPete.org
JUN 8 - OCT 31 STORYTELLERS
An exhibit of artists that utilize or imply narrative in glass featuring Preston Singletary, Jennifer Pohlman & Sabrina Knowles, David Walters, David Schnuckel and Matt Piepenbrok. Morean Arts Center. 727-822-7872 MoreanArtsCenter.org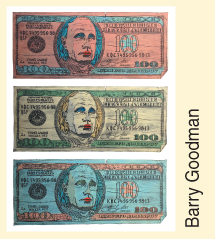 JUL 14 - SEP 27 ONE HUNDRED: 2018 MEMBERS SHOW
2018 marks the 100th anniversary of the Morean's annual members show! To celebrate the 100th exhibition, members share a work of art that expresses the theme of "One Hundred". Morean Arts Center. 727-822-7872 MoreanArtsCenter.org
JUL 14 - SEP 27 DANEE KINZEL: ENTER HERE
The Best of Show award winner from the 2017 members exhibition - Danee Kinzel's luminous pastel paintings draw the viewer into a world of salt marshes, sand dunes, and sentinel palm trees. Morean Arts Center. 727-822-7872 MoreanArtsCenter.org
JUN 16 - NOV 25 CLYDE BUTCHER: VISIONS OF DALÍ'S SPAIN
A collection of photos from Salvador Dalí's homeland - an essential feature of his work, takes viewers on a journey through the Catalonian region of Spain. With images ranging from 2 feet to a panoramic 8 feet in width. Dalí Museum. 727-823-3767 TheDalí.org
JUL 21 - NOV 4 KEEPING TIME - THE ART OF CLOCKS AND WATCHES
This exhibition brings together objects that embody the delicate technology and craft of clock- and watch-making. Ranging from personal to utilitarian, from traditional to visionary, and from luxurious to practical, these objects show that while the styles of our timepieces may have changed, our fascination with measuring and marking time's relentless course remains constant. Museum of Fine Arts. 727-896-2667 MFASPete.org
JUL 30 - OCT 23 ART AND THE ANIMAL
The inaugural exhibition, is the 58th Annual Exhibition of the Society of Animal Artists (SAA). A juried show of premier wildlife art from artists around the world. Featuring over 100 paintings and sculptures, with select art available for purchase. The James Museum of Western & Wildlife Art. 727-892-4200 TheJamesMuseum.org
AUG 18 - FEB 10 BILL GRAHAM AND THE ROCK & ROLL REVOLUTION
This exhibition explores the extraordinary life of renowned music promoter Bill Graham (1931- 1991) who helped launch and promote the careers of iconic artists including the Grateful Dead, Jefferson Airplane, Janis Joplin, Jimi Hendrix, Santana, Fleetwood Mac, the Who, Led Zeppelin, the Doors, and the Rolling Stones. It also traces the indomitable spirit of a man brought to the United States as an eleven-year-old Jewish refugee fleeing the Nazis, fueling a lifelong passion and advocacy for justice. The Florida Holocaust Museum. 727-820-0100 FLHolocaustMuseum.org
AUG 22 SIMMER & SIFT: THE RESTORATIVE
Culinary masterpieces are brought to life at the MFA combining creative culinary skills with delicious demonstrations. In a small-group setting, interact with the area's most popular chefs and taste their creations. Get a signature cocktail, dine on the results, and receive a recipe card so you can make your own masterpieces in your own kitchen! The Restorative: Chefs/Owners Jason and Erin Borajkiewicz, brings simple food, made with the best of ingredients and is leading the way in an area already known for stellar cuisine, featuring adventurous and innovative dishes. Museum of Fine Arts. 6-8:30pm. 727-896-2667 MFASPete.org
AUG 24 GIRLS NIGHT OUT COMEDY
A great night of female comics, designed for female audiences. Headliner is Renee Bray featuring Catherine Maloney and more. The Palladium. 8-11pm. 727-822-3590 MyPalladium.org
AUG 25 8TH ANNUAL GREAT ST. PETE CUPCAKE CONTEST
You are invited to compete in a city-wide search for St Petersburg's BEST CUPCAKE! Either enter your scrumptious cupcakes to enjoy fame and fortune or be part of the attending audience and vote for who the People's Choice Award goes to. Proceeds benefit the Morean Arts Center. Morean Center for Clay. Morean Arts Center. Noon-3pm. 727-822-7872 MoreanArtsCenter.org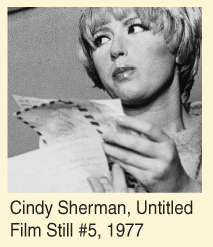 AUG 25 - NOV 25 THIS IS NOT A SELFIE
Photographic Self-Portraits from the Audrey and Sydney Irmas Collection offers a compelling look at the primacy and variety of expressions within self-portraiture from the vantage of the current "Age of the Selfie." This exhibition features artists who expand the domains of self-portraiture by blurring the distinction between reality and fantasy, artifice and authenticity, and public and private imagery. Museum of Fine Arts. 727-896-2667 MFASPete.org
AUG 25 WORLDWIDE "PLAY MUSIC ON THE PORCH DAY"
Musicians, stop by the Craftsman House porch to play. Plug in or play acoustic. Music lovers stop by for a listen. Craftsman House Gallery & Café. 10am-6pm. 727-323-2787 CraftsmanHouseGallery.com
AUG 25 BLUES HALL OF FAME'R: LATIMORE!
A great night of female comics, designed for female audiences. Headliner is Renee Bray featuring Catherine Maloney and more. The Palladium. 8-11pm. 727-822-3590 MyPalladium.org
AUG 30 6th ANNUAL GOOD BURGER AWARDS
In honor of a former Mayor of St Pete who referred to his citizens as "burgers", the awards honors businesses, organizations and individuals making a positive impact in the St Pete community. 6-9pm. State Theatre. StPete.com/GoodBurger
SEP 7 - OCT 27 AT HOME WITH CRAFTS
The Gallery will be transformed into a loft-style apartment complete with foyers, patio, living room, bedroom, man-cave, boudoir, dining room and more. Every item in every room, from the light switch to the fireplace, the carpet, the silverware and the fountain will be a unique work of art created by an artist. Florida CraftArt. 727-821-7391 FloridaCraftArt.org
SEP 7-8 SELWYN BIRCHWOOD BAND: PICK YOUR POISON
With his fiery guitar and lap steel playing, his trailblazing, instantly memorable songs and gritty, unvarnished vocals, Selwyn Birchwood is among the most extraordinary young stars in the blues. Birchwood and his band have crisscrossed the U.S. and Europe repeatedly, delivering unforgettable live performances. With his new album, Pick Your Poison, Birchwood, along with his band-saxophonist Regi Oliver, bassist Huff Wright and drummer Courtney "Big Love" Girlie-takes a major step forward, crafting visionary blues for a new generation of forward-looking fans. The Palladium. 8-11pm. 727-822-3590 MyPalladium.org
SEP 8 - OCT 11 COME OUT ST PETE ART EXHIBIT & CONTEST
An exhibition of paintings & sculptures from Tampa Bay area artists that celebrate and raise awareness about pride, community and acceptance. The winning art will represent the 2018 Come OUT St Pete week & events. Woodfield Fine Art Gallery. 727-254-6981 ComeOutStPete.org
SEP 8- DEC 30 RECENT ACQUISITIONS
Enriched by additions of prints, paintings, photographs, drawings, new media, decorative arts, and sculpture. This exhibition celebrates these wonderful gifts to the MFA's collection. Among the works featured are Pablo Picasso's Le Taureau (le boeuf), 1936, Reginald Burton Barber's Portrait of a Young Girl, n.d., and Martin Puryear's Phrygian (Cap in the Air), 2012, as well as photographs by Ruth Bernhard and Dianora Niccolini, an abstract painting by William Pachner, a selection of early Ecuadorian works, and fanciful prints by 19th-century printmaker Jules Cheret. Ranging from the ancient world to present, the objects included in Recent Acquisitions exemplifies the diversity of the museums collection and its commitment to engaging, educating, and exciting the community. Museum of Fine Arts. 727-896-2667 MFASPete.org
SEP 11 PATRIOT DAY MEMORIAL BREAKFAST
Join Remember Honor Support for an important day remembering all those who have served our country on September 11. Special Forces Veteran Scott Neil (ret.) will be the guest speaker at the breakfast. The Coliseum. 7-9am. 727-822-3590 RememberHonorSupport.org
SEP 13-15 ST PETE ART & FASHION WEEK
Fashion has arrived and with it a whole week full of events, starting with a VIP Opening Night Soiree, an ART Fashion Market and ending with the big Runway Fashion Show. Various Downtown locations. StPeteArtandFashionWeek.com
SEP 13 HAPPY HOUR WITH A HISTORIAN - TAMPA BAY BEER: A HEADY HISTORY
Learn the history of craft beer in Florida and the Tampa Bay area with Mark DeNote - the author of The Great Florida Craft Beer Guide and Tampa Bay Beer: A Heady History. St Petersburg Museum of History. 6:30pm. 727-894-1052 HistoryStPete.org
SEP 14 CLIFF EBERHARDT IN CONCERT
A driving force of the Greenwich Village new folk movement of the late 80s & early 90s,and and his music is as strong as ever. Special guest Louise Mosrie. Craftsman House Gallery & Café. 6:30PM. 727-323-2787 CraftsmanHouseGallery.com
SEP 15 HOME IS WHERE THE ART IS
An intimate look inside some of St. Petersburg's most fascinating private art collections, housed in beautiful residences in Old Northeast. Tours of four private art collections, personalized interactions with collectors, artists and curators. Local entertainment, including music, dance and poetry. Also enjoy a creative selection of hors-d'oeuvres and wine/craft beer pairings. Florida CraftArt. 4:30-9pm. 727-821-7391 FloridaCraftArt.org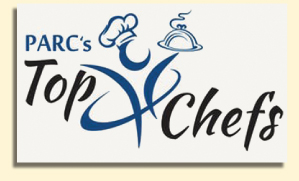 SEP 15 PARC'S 4TH ANNUAL TOP CHEFS
Top Chefs paring up with individuals from PARC's Culinary Program, will delight guests with mouthwatering fare from top local restaurants. The Birchwood. 6-10pm. 727-821-7391 PARC-FL.org
SEP 16 DOG DAY AT THE RAYS #2
The Tampa Bay Rays invite you and your puppy pal to Dog Day at the Rays Field when the Rays take on the Oakland Athletics. Tropicana Field. 1pm. 1-888-FAN-RAYS RaysBaseball.com
SEP 17 TAMPA BAY JOB & CAREER FAIR
Come on out to the employment event of the season. Over 50 of the area's top Employers and Higher Education Schools/Universities and Vocational/Technical Institutes will be on hand. The Coliseum. 10am-2pm. 727-893-8523 TampaBay.com/expos
SEP 22 ONE STEP CLOSER TO THE CURE RACE 2018
Cheer for women affected by ovarian cancer who inspire so many with their strength. Great refreshments and music as well as loads of competition among teams! Races in clude 5K, 10K, and 1-mile courses that are USATF-certified. Albert Whitted Park. 7:30-10:30am. OvarianCancerFoundation.org
SEP 26 SIMMER & SIFT: IL RITORNO
Culinary masterpieces are brought to life at the MFA combining creative culinary skills with delicious demonstrations. In a small-group setting, interact with the area's most popular chefs and taste their creations. Get a signature cocktail, dine on the results, and receive a recipe card so you can make your own masterpieces in your own kitchen! Il Ritorno: The lauded husband-wife team of Dave and Erica Benstock bring their modern take on Italian classics. Museum of Fine Arts. 6-8:30pm. 727-896-2667 MFASPete.org
SEP 29 SABOR LATINO
The dance floor heats up with live Latin music, authentic cuisine and an informal dance competition. Prizes and refreshments. The Coliseum. 8pm-Midnight. SaborLatino2018.com
OCT 30 - NOV 4 BETWEEN RIVERSIDE AND CRAZY
Winner of the 2015 Pulitzer Prize, a story of ex-cop and recent widower Walter "Pops" Washington and his newly paroled son Junior. They have spent a lifetime living between Riverside and crazy. The dog is a nuisance, the landlord wants him gone, and the NYPD is demanding a settlement on an outstanding lawsuit. After an enlightening encounter, Pops decides to take things in his own hands with a final ultimatum, while everyone else hustles to get what they think they deserve. American Stage. 727-823-PLAY AmericanStage.org
OCT 5 - 14 AMERICAN CRAFT WEEK
Celebrate American Craft Week in one of America's Top 10 Towns for Craft Lovers. Recognize the countless ways handmade objects enrich our daily lives and contribute to our national aesthetic and economy. Craftsman House Gallery & Café. 727-323-2787 CraftsmanHouseGallery.com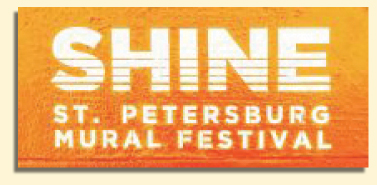 OCT 6 - 14 SHINE 2018: 4TH ANNUAL ST PETERSBURG MURAL FESTIVAL
Transforming the streets of St Petersburg into an open-air museum that showcases large-scale murals by internationally renowned and local artists with additional art exhibits and events happening throughout the city! ShineOnStPete.com
OCT 6 SPCA TAMPA BAY PET WALK 2018
Every year, hundreds of walkers gather in celebration of their own pets to help raise instrumental funds to support the thousands of pets who find refuge at the SPCA Tampa Bay, while they await their new furever homes. Treat your pooch to a doggie Waterpark, pet wellness clinic, vaccines, microchipping, mobile pet groomers, vendors & pet costume contest. Vinoy Park. 8:30-Noon. spcatampabay.org/petwalk/
OCT 7 TAMPA BAY BRIDAL SHOW
Spend the afternoon with the area's bridal experts! Look for great fashions, tips and wedding advice plus door prizes, giveaways and more. The Coliseum. Noon-4pm. 727-893-8523 TampaBay.com/expos
OCT 9 TAMPA BAY SENIOR EXPO
Men and women fifty and older receive free health screenings, investment guidance, travel news, retirement choices and attend a variety of educational seminars. The Coliseum. 10am-3pm. 727-893-8523 TampaBay.com/expos
OCT 13 12th ANNUAL UNIVERSAL MUSIC DAY
Universal Music Day is dedicated to celebrate the musician in each of us. Participate with outstanding performers who engage the audience, as well as, singers, Suzuki Violin Chorus, other amazing Musicians & surprise! First Unity-460 46th Ave N. Noon-3:30pm. 727-893-8523 UniversalMusicDay.org
OCT 13 PRESERVE THE 'BURG'S FALL GUIDED WALKING TOUR: THE WATERFRONT TOUR
St. Petersburg's waterfront helps to make the city special! Tour participants will learn about the waterfront's importance to the city's efforts to promote itself as the embodiment of the Florida dream and hear stories about the civic visionaries who transformed a working waterfront into one of the country's largest waterfront park systems. The waterfront is also where baseball's spring training got its start, was the 1914 home to the world's first airline, the St. Petersburg - Tampa Airboat Co. and the location for the 'Burg's historic fountain of youth - those on the tour will be able to try the fountain and, no doubt, will feel younger by tour's end! SE corner of 1st Street & 1st Ave S. 10am-Noon. 727-824-7808 PreserveTheBurg.org
OCT 19 -28 SPF18: ST PETERSBURG FESTIVAL OF THE ARTS
Celebrating St Petersburg as a leading arts and cultural destination. From opera to surprise pop-up performances in restaurants, SPF18 features theatre, dance, music, culinary arts and family friendly events. Experience the arts in new ways and places - be ready to be surprised and inspired! StPeteArtsAlliance.org
OCT 18 - 21 TAMPA BAY LATIN FILM FESTIVAL (TBLFF)
St. Petersburg's first ever film festival dedicated to contemporary Latin American film. The festival includes a Friday night film co-sponsored by Eckerd College's International Film Series. TBLFF will include panel discussions and film screenings. Sundial AMC Theatre. TampaBayLatinFilmFestival.com
OCT 19 THE FLORIDA ORCHESTRA: MUSIC OF QUEEN
Fronted by a full rock band and vocalist, the orchestra performs the legendary band's greatest hits with power and grandeur. The Mahaffey. 727-893-7832 TheMahaffey.com
OCT 19 ST PETE ZOMBIE FOOD BOOZE CRAWL
A Spooktacular food truck rally to celebrate the Halloween season. Enjoy great food & drinks, costume contests, Live Music & ZOMBIES at this pet & family friendly event. Albert Whitted Park. 6-11pm. 727-720-7060 GulfToBayFTA.org
OCT 19 NOVAWEEN 12
St. Pete's favorite Halloween party returns to Downtown St. Pete. With the Infamous DJ Fresh, Tarot Card Readings, Costume Contest, Scary Photobooth, Fire goddess, GoGo Dancers, 4 full liquor bars and food trucks. 7:30pm. 949-873-6682 NOVA 535 NOVAween.com
OCT 19, 21, 23 ST PETERSBURG OPERA
Bring a date or the whole family for music under the stars with a fireworks finale! Food trucks and family activities available. Vinoy Park. Festivities begin at 4pm. Music 7pm. FloridaOrchestra.org
OCT 24 ARTFUL WINE PAIRINGS DINNER BENEFIT
Spend the afternoon with the area's bridal experts! Look for great fashions, tips and wedding advice plus door prizes, giveaways and more. The Birchwood. 6-9pm.
OCT 25 CABARET BENEFIT
Capture the fun of cabaret at St Petersburg's speakeasy. Iberian Rooster Restaurant. 8pm.
OCT 25-28 SPIFFS 44th ANNUAL INT'L FOLK FAIR
Travel around the world in a day! Visit many foreign countries with cultural exhibits, marketplace, delicious foods, crafts, dancing and music from all around the world. Attend the Grand Parade of Nations and Citizen Oath Ceremony. Vinoy Park. Oct 27 at 2pm 727-552-1896 SPIFFS.org
OCT 25 - 27 FESTIVAL POP-UP PERFORMANCES
Unexpected performances in unexpected places! Street performers, artists, singers, musicians, and chamber orchestras will pop up throughout downtown and in many restaurants over the weekend. 7:30 - 9:00 pm. Various locations. FREE ADMISSION
OCT 26 PRESERVE THE 'BURG'S FALL GUIDED WALKING TOUR: DOWNTOWN WEEKDAY MORNING TOUR
This weekday morning tour is led by architectural historian and Preserve the 'Burg President Emily Elwyn. Tour goers will see some of the best of the city's architecture, including the Open Air Post Office and the adjacent Snell Building, while being led by a historian offering a unique perspective on the growth of the 'Burg. The tour will last approximately one hour, offering a great introduction to the city for visitors and a fun way for residents to learn something new about their city. Craft Kafe, 200 Central Ave 10am-Noon. 727-824-7808 PreserveTheBurg.org
OCT 27 MOVIES IN THE PARK - HALLOWEEN MOVIES!
Join an evening of Halloween fun. Music, trivia and party. 6pm. Movie starts at dark. Williams Park.
OCT 28 SUNSHINE CITY, THE MUSICAL - CONCERT VERSION
Jack Handsome single-handedly revives the St. Petersburg tourist industry with outrageous marketing stunts, but finds that winning Flora Day's heart takes more than clever words. Set in the waning years of the 1920s land boom, Sunshine City, the Musical is a family-friendly mainstream show featuring a tap-dancing dog, singing alligators, "Sea Vamps" and a cameo appearance by Ponce de Leon himself! 7:30pm. Opera Central. SunshineCityTheMusical.com
OCT 27 PRESERVE THE 'BURG'S FALL GUIDED WALKING TOUR: WESTWARD HO TO HISTORIC KENWOOD
Participants can enjoy the feel & character of Historic Kenwood, one of the country's premier bungalow neighborhoods and a National Register listed historic district. The tour is led by neighborhood residents proud to "show off" their neighborhood and excited to explain how hard work and reusing history changed a declining neighborhood into one of the 'Burg's most desirable neighborhoods. The tour will include a brief look inside one of the neighborhood's restored bungalows. After the tour, guests can choose to enjoy a drink or lunch on the wonderful front deck at the Craftsman House, an "airplane" bungalow, the neighborhood's original model home and a locally listed landmark. Craftsman House Gallery & Cafe. 10am-Noon. 727-824-7808 PreserveTheBurg.org
NOV 1 EXQUISITE CORPSE GAMES 2018 VERSION 2.2 UNVEILING
This game has been played by many, never like this version before. It is a unique blind collaboration. Secrecy is the KEY! The ultimate objective is to see the cohesiveness through the pieces. When like-minded people get together "Magic Does Happen". Museum of Fine Arts. 6-9pm. 727-896-2667 MFAStPete.org ExquisiteCorpseGames.com
NOV 2-4 TAMPA BAY HOME SHOW
Meet the home improvement experts. Plan to spend the day discovering great exhibits, giveaways, door prizes and so much more. See the latest trends in home remodeling: from kitchen and baths to flooring, windows and home protection. Tropicana Field. 10am-6pm. 727-893-8523 TampaBay.com/expos
NOV 3 BUNGALOWFEST 2018
Historic Kenwood's 20th Annual tour of homes. Explore the architectural diversity and the phenomenon of living large in small spaces. Craftsman Bungalows, Tudor, Four Square, Mid-Century Modern and artist dwellings. Plus an eclectic array of artwork for sale by local artist. 10am-4pm. BungalowFest.org
NOV 3 GETAWAY 5K/10K: ST PETE
Sun, Fun, Run! An experience designed for the entire family. No matter what your age, you're sure to have a good time. The St. Pete event will feature a 10K, 5K, a one-mile walk and a fun run designed especially for the kids. Albert Whitted Park. 7am-11am. GetAway5k.com
NOV 3 PRESERVE THE 'BURG'S "ORIGINAL" DOWNTOWN WALKING TOUR
Learn about and see what makes downtown special as you take a stroll though a portion of the city's central business district and the Downtown National Register Historic District. Participants will see grand historic hotels, stately churches, and architectural treasures like the Snell Arcade and the Open Air Post Office. SE corner of 1st Street & 1st Ave S. Â 10am-Noon. Â 727-824-7808 PreserveTheBurg.org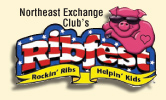 NOV 9-11 30TH ANNIVERSARY RIB FEST
Rockin' Ribs, Helpin' Kids - A three-day charity fundraiser featuring the best BBQ ribbers in the world and national touring bands. 2018 Lineup includes Josh Turner, Barenaked Ladies and more. Vinoy Park. Gates open at 11am daily. RibFest.org
NOV 10 PRESERVE THE 'BURG'S FALL GUIDED WALKING TOUR: THE WATERFRONT TOUR
St. Petersburg's waterfront helps to make the city special! Tour participants will learn about the waterfront's importance to the city's efforts to promote itself as the embodiment of the Florida dream and hear stories about the civic visionaries who transformed a working waterfront into one of the country's largest waterfront park systems. The waterfront is also where baseball's spring training got its start, was the 1914 home to the world's first airline, the St. Petersburg - Tampa Airboat Co. and the location for the 'Burg's historic fountain of youth - those on the tour will be able to try the fountain and, no doubt, will feel younger by tour's end! SE corner of 1st Street & 1st Ave S. 10am-Noon. 727-824-7808 PreserveTheBurg.org
NOV 11 CREATIVE CLAY FEST 2018
Formerly Folkfest St. Pete, a folk art and music festival with proceeds to benefit Creative Clay. Find amazing art, music, a family area and great food! 3 Daughters Brewing. 11am-8pm. 727-825-0515 CreativeClay.org
NOV 13 PRESERVE THE 'BURG'S FALL GUIDED WALKING TOUR: DOWNTOWN WEEKDAY MORNING TOUR
This weekday morning tour is led by architectural historian and Preserve the 'Burg President Emily Elwyn. Tour goers will see some of the best of the city's architecture, including the Open Air Post Office and the adjacent Snell Building, while being led by a historian offering a unique perspective on the growth of the 'Burg. The tour will last approximately one hour, offering a great introduction to the city for visitors and a fun way for residents to learn something new about their city. Craft Kafe, 200 Central Ave 10am-Noon. 727-824-7808 PreserveTheBurg.org
NOV 13 CHRISTINA AGUILERA - THE LIBERATION TOUR
Grammy Award-winning superstar and pop icon Christina Aguilera's new North American tour, her first outing since 2008. The Mahaffey. 7:30pm. 727-893-7832 TheMahaffey.com
NOV 16-18 ST PETE RUN FEST 2018
Join THOUSANDS of runners in this exciting two day festival featuring 3 major running events, a kids run, health & fitness market, live music, local craft beer, food, artisans and entertainment! Join the initiative to encourage health and fitness in the local community. Downtown and Waterfront. 9am-4pm. StPeteRunFest.org
NOV 17 PRESERVE THE 'BURG'S FALL GUIDED WALKING TOUR: THE AFRICAN-AMERICAN HERITAGE TRAIL
Join this special tour in partnership with the African American Heritage Association along the "Deuces" (22nd St. S.), the vibrant main street of St. Pete's African American community during the segregation era. Today, 22nd St. remains a part of what makes St. Pete special and it is the locale of the city's African-American heritage trail. The tour will be led by Gwendolyn Reese, a member of the City's Historic Preservation Commission, who will offer some of her reflections and experiences in growing up in the neighborhood. She offers tour participants a heart felt and fascinating look at a part of the 'Burg that has often been overlooked but has a fascinating history. Carter G. Woodson African American History Museum - 2240 9th Ave S. 10am-Noon. 727-824-7808 PreserveTheBurg.org
NOV 17 & 24 SHOPAPALOOZA
Complete your holiday shopping list at the biggest shopping events of the year and come together with locally owned shops, restaurants, art galleries and service providers at great discounts so you can give unique gifts to everyone on your list! South Straub Park. 10am-5pm. ShopapaloozaFestival.com
NOV 17 ANNUAL CHILLOUNGE NIGHT ST PETERSBURG: ILLUMINATION!
Feel the magic as the downtown waterfront is transformed into a wonderland of "glow". This beautiful playground of color with led art installations & furniture, an animated LED Robot comes alive on stage along with live band performances. Be mesmerized by a mystical fire dancer and samba dancers in LED leather costumes. You don't want to miss the famous Cleopatra fashion daybed parade. Benefiting Creative Clay. North Straub Park. 6-11pm. 941-448-0995 ChilloungeNight.com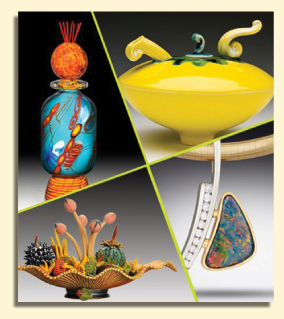 Nov 18-19 CRAFTART FESTIVAL 2018
The 21st Annual, featuring more than 120 of the nation's most established and emerging fine craft artisans! Enjoy works in jewelry, clay, fiber, glass, wood, metal, paper and mixed media! There are artist demonstrations, a children's activity tent, food trucks, wine and craft beer. Central Avenue between 4th and 6th street. Florida CraftArt. Sat 10am-5pm, Sun 10am-4pm. 727-821-7391 FloridaCraftArt.org
OCT 27 PRESERVE THE 'BURG'S FALL GUIDED WALKING TOUR: WESTWARD HO TO HISTORIC KENWOOD
Participants can enjoy the feel & character of Historic Kenwood, one of the country's premier bungalow neighborhoods and a National Register listed historic district. The tour is led by neighborhood residents proud to "show off" their neighborhood and excited to explain how hard work and reusing history changed a declining neighborhood into one of the 'Burg's most desirable neighborhoods. The tour will include a brief look inside one of the neighborhood's restored bungalows. After the tour, guests can choose to enjoy a drink or lunch on the wonderful front deck at the Craftsman House, an "airplane" bungalow, the neighborhood's original model home and a locally listed landmark. Craftsman House Gallery & Cafe. 10am-Noon. 727-824-7808 PreserveTheBurg.org