FEB 9 - JUN 4 THE OPEN ROAD PHOTOGRAPHY AND THE AMERICAN ROAD TRIP
Explore the photographic road trip as a genre. This exhibition traces the rise of road culture in America from the mid-1950's to present day with renowned work from Ed Ruchcha, Inge Morath, Joel Sternfeld, Stephen Shore & Alec Soth. Museum of Fine Arts. 727-896-2667 MFASPete.org
MAR 22 - JUN 10 SEMINOLE PEOPLE OF FLORIDA: SURVIVAL AND SUCCESS
This exhibit provides a glimpse into Seminole history, culture, and artistic traditions from the mid-1850s to the present, and showcasing some of the rich material culture that the Seminoles created and sustained. The artifacts include patches, newspapers, postcards, a patchwork jacket, a palmetto fiber doll, a sweetgrass basket, gorgets, beads, and fingerwoven beaded garters.
St Petersburg Museum of History. 727-894-1052 SPMOH.org
APR 28 - JUN 17 CONTEMPORARY FIBER IN FLORIDA 2017
Original artwork representing contemporary approaches to fiber art, pushing the boundaries and/or traditions in media and execution. Featuring Wall Works, Sculptural Works, Vessel Forms/Basketry, & Art to Wear. Florida CraftArt. 727-821-7391 FloridaCraftArt.org
APR 29 - SEP 4 DOROTHY HEIGHT'S HATS
Civil rights icon Dorothy Irene Height was known for her courage, intelligence, leadership, standing straight - and hats. The 42 hats in the exhibition display many of her favorites. A number are full of history. Museum of Fine Arts. 727-896-2667 MFASPete.org

MAY 13 - JUN 25 100 YEARS/100 ARTISTS
For 100 years, the Morean and the Art Club have been a place for art lovers to gather and exhibit, create, and learn about contemporary art. This exhibition tells the Morean's story through its mission, and specifically, through the individual artists who shaped our organization and made it what it is today. Morean Arts Center. 727-822-7872 MoreanArtsCenter.org
MAY 13 - JUN 25 11TH ANNUAL INVITATIONAL TEAPOT SHOW
A variety of handmade teapots by a select group of top ceramic artisans, on display and available for purchase. Craftsman House. 727-323-2787 CraftsmanHouseGallery.com
MAY 13 - SEP 24 MEMORY, MIND, MATTER: THE SCULPTURE OF EDUARDO CHILLIDA
Discover world-renowned Spanish sculptor Eduardo Chillida's works in paper, alabaster, steel and stone with more than 60 works including 16 sculptures, a large-scale wall mural, numerous drawings and 'gravitations', the artist's unique approach to paper collage. Dalí Museum. 727-823-3767 TheDalí.org
MAY 19 ST PETE STREET FOOD FESTIVAL & NIGHT MARKET
Enjoy the first ever St. Pete Street Food Festival. Shop vendors while enjoying some of the best food truck fare around at the future home of the Marine Discovery Center. Live music, waterfront seating, and tour the Sir Winston cruise ship at the Port. Port St Pete. 6-10pm. 727-893-7678 PortStPete.com
MAY 21 TOUR DE SHINE BIKE TOURS
Join SHINE MURAL, the official Bike Tour of the SHINE Mural Festival, for a lively, two-wheeled tour of St. Pete's murals! Meet at Bike Co-Op 9:30am. ShineOnStPete.com
MAY 21 WORLD CULTURAL DIVERSITY DAY
Celebrate with a multi-cultural festival. Enjoy ethnic food, entertainment, Crafters and vendors are invited. St Petersburg Shuffleboard Club. 1-6pm. SPIFFS.org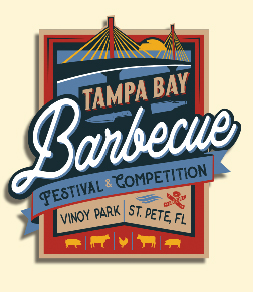 MAY 27 97X BBQ
Rock out at a full day of live music, beer, great BBQ, and fun! This year's line-up includes: Group Love, K Flay, Milky Chance and many more! Vinoy Park. Gates open at 11am. www.97xOnline.com for free ticket outlets.
FEB 24-25 THE INVISIBLE HAND
Pulitzer Prize-winning playwright Ayad Akhtar lays bare the raw, unfettered power of global finance in this intense, fast-moving, and contemporary political thriller asks "What is the cost of American capitalism in the Middle East?" American Stage. 727-823-PLAY AmericanStage.org
JUN 9 BEER PROJECT: BEER+ART LOUNGE
Two and four-legged friends are invited to enjoy the 3k walk, with tasty food options, lively music, fabulous shopping, and fun for the entire family! Vinoy Park. 8:30am-Noon Museum of Fine Arts. 7-10pm. 727-896-2667 MFASPete.org
JUN 10 INTERNATIONAL YOUNG EAGLES DAY
Come and experience the thrill of flying! Free flights for kids ages 8-17! You will have the chance to actually fly in an airplane and view the world below you, so come, take the skies and become a Young Eagle! Albert Whitted Airport. 10am-1pm. 727-822-1532 AWAPS.org
JUN 10 - JUL 1 9TH ANNUAL CLAY PRIDE
Featuring a collection of colorful ceramics by clay artists who are openly embracing the clay lifestyle. Craftsman House. 727-323-2787 CraftsmanHouseGallery.com
JUN 16 ST PETE GROUPER GRUNGE FESTIVAL
Enjoy some of the best food truck fare around at the future home of the Marine Discovery Center. Craft beers, live music, waterfront seating, and tour the Sir Winston cruise ship at the Port. Port St Pete. 6-10pm. 727-893-7678 PortStPete.com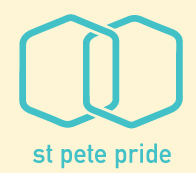 JUN 23-25 2017 ST PETE PRIDE WEEKEND
Florida's largest Pride celebration, celebrating our community's unique diversity. 727-342-0084 StPetePride.com
JUN 23 SP2 CONCERT - A mixture of various bands and local singers will warm up the crowd as you cool down with your favorite choice of beverage! North Straub Park. 7-10pm.
JUN 24 LGBT PRIDE PARADE & PARTY - The 15th St Pete Pride Parade promises a dazzling array of sequins, beads, leathers and feathers. Downtown Waterfront. 2-10pm. The parade kicks off at Albert Whitted Park at 6:30pm and proceeds along Bayshore Drive to Vinoy Park.
JUN 25 ST PETE PRIDE FESTIVAL - A day of live entertainment, community booths, art, food vendors as well as a surpise events! Grand Central District. 9am - 4pm.
JUL 1 VANS WARPED TOUR 2017
This all day music event is one that is sure to rock your socks off! Over 90 bands preform on multiple stages throughout the day that include: Memphis May Fire, Silverstein, Doll Skin, GWAR, CKY & so many more! Vinoy Park. 11am-9pm. VansWarpedTour.com
JUL 1-8 INDEPENDENTS WEEK
Craftsman House & Keep St. Pete Local join others across the country in celebrating the annual Independents Week. Support your local, independent retailers who help preserve the uniqueness of our community. 727-323-2787 Craftsman House. 727-323-2787 CraftsmanHouseGallery.com
JUL 1 - OCT 15 LET'S CREATE! SUMMER CAMP EXHIBITION
This exhibition features work from students in the Morean's 10-week summer camp program in a variety of media from digital to photography to clay to painting to collage. Morean Arts Center. 727-822-7872 MoreanArtsCenter.org
JUL 4 CITY OF ST PETERSBURG FIREWORKS CELEBRATION
Get your lawn chairs ready and come watch the spectacular fireworks display as we celebrate independence day. Downtown's Waterfront. Spa Beach. Fireworks begin at 9pm. 727-893-7441 StPete.org
JUL 12 - AUG 06 SEX WITH STRANGERS
When twenty-something sex blogger Ethan tracks down his idol, the gifted but obscure forty-ish novelist Olivia, he finds they each crave what the other possesses. American Stage. 727-823-PLAY AmericanStage.org
JUL 14-16 TAMPA BAY HOME SHOW
Plan to spend the day discovering great exhibits, giveaways, door prizes, seminars, and so much more. See the latest trends in home remodeling: from kitchen and baths to flooring, to windows and home protection. Tropicana Field. Fri & Sat 10am-6pm, Sun 10am-5pm. TampaBayHomeShows.com
JUL 15 AMERICA II EXTREME MUD WARS
Come get dirty with Tampa Bay Club Sport at the America II Extreme Mud Wars! Teams of 6-10 will compete in 8 events filled with MUD & WATER, for the highest overall score. Spa Beach Park. 10am-4pm. ExtremeMudWars.com
JUL 22 VINTAGE TEA PARTY
Enjoy tea and cakes, stories, games, dress-up and more. A Tea Party to benefit Operation Shower Power, a nonprofit organization that's mission is to provide assistance to homeless persons in St Petersburg and its vicinity. Trinity Church, 401 5th St N. 2pm. OperationShowerPower.Weebly.com
AUG 5 THE GREAT BRAIN WASH
(FORMERLY WIG OUT AGAINST BRAIN CANCER)
Join the Brain Tumor Alliance and run a 5k throughout the amazing downtown St Pete waterfront tackling fun inflatable water obstacles. North Straub Park. 8am. BrainTumorAlliance.org