JUN 5 - OCT 17 FROM HEATH TO HEDGEROW: DOULTON LAMBETH WARE AND THE BRITISH COUNTRYSIDE
A Collection of uniquely British sturdy, yet beautiful pieces of Doulton Lambeth stoneware on loan from the collection of the Davidov Family. Like the long artistic tradition of the British landscape, rural genre scenes, and sporting imagery, Doulton Lambeth ware's designs are tied to the countryside. Decorated in subtle earth-toned glazes of blue, brown, tan, and green, the line imitated nature. Museum of Fine Arts. 727-896-2667 MFASPete.org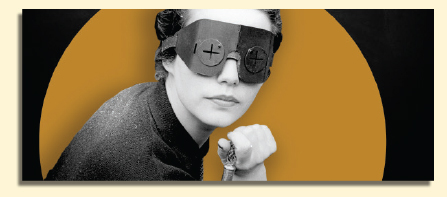 JUL 3 - JAN 2, 2022 THE WOMAN WHO BROKE BOUNDARIES: PHOTOGRAPHER LEE MILLER
Sweeping in scope and intimate in focus, this exhibition surveys the work of photographer Lee Miller (1907-1977), who is known for her fascinating personal life and remarkably incisive portraiture and photojournalism. On view exclusively at the Dalí, the exhibition features more than 130 images by the groundbreaking photographer, an eyewitness to some of the most extraordinary moments of the 20th century, and confidante of many influential artists. Dalí Museum. 727-823-3767 TheDali.org
OCT 15-24 SHINE MURAL FEST 2021
Transforming the streets of St Petersburg into an open-air museum, the 7th Annual Shine Mural Fest showcases large-scale murals by internationally-renowned and local artists with additional art exhibits and events happening throughout the city! StPeteArtsAlliance.org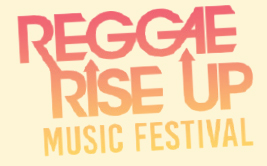 OCT 21-24 REGGAE RISE UP
Take in the endless good vibes over the course of three full days of music, food, merch, and art on the downtown St Petersburg waterfront. This years lineup includes Damian Marley, Slightly Stoopid, Dirty Heads, Soja and many more. Vinoy Park. ReggaeRiseUpFlorida.com
MAY 15 - AUG 22 STUDENT SURREALIST ART EXHIBIT 2021: STATEWIDE
Initiated in 1992, this annual art exhibit presents work by middle and high school students whom we invite to explore ideas and visions similar to those explored by Salvador Dalí and the surrealists. For 2021, the theme is "Delusions, Desires and Delicacies," a theme that encourages students to explore these dream-like ideas inspired by our subconscious wants and fears. Dalí Museum. 727-823-3767 TheDali.org
OCT 21 1964 THE TRIBUTE
"1964" meticulously re-creates the "MAGIC" of those LIVE Beatles' performances with artful precision and unerring accuracy. For those that never saw The Beatles LIVE and always wanted to know what it must have been like...this is as close as anyone could possibly get to FEELING the MAGIC! Mahaffey Theater. 8pm. 727-308-5100 TheMahaffey.com
OCT 23 SUEÑOS DE DALÌ 2021
Join us as the Museum and its grounds transform into an experience like no other, with surreal surprises, live music, themed bars, curated cocktails, and tantalizing treats. All proceeds support the Museum's vital mission as a nonprofit arts and education organization. Dalí Museum. 727-823-3767 TheDali.org
OCT 27 - NOV 21 THE ODD COUPLE
Oscar is a slob. Felix is neat. Oscar loves his bachelorhood, and Felix is newly divorced. When the two decide to live together in the same apartment, how will they reconcile their differences? Explore the relationship between two men who, despite their many differences, must find a way to live together. American Stage Theatre Company. 727-823-7529 AmericanStage.org
OCT 28 THE MERSEY BEATLES
The Mersey Beatles are back! The world's most authentic and only LIVERPOOL-born Beatles tribute band was the resident band for over a decade at the world-famous CAVERN CLUB, where The Beatles got their start. These childhood friends have played in 20 countries, selling out shows worldwide. The Palladium. 8pm. 727-822-3590 MyPalladium.org
NOV 5 DISNEY PRINCESS - THE CONCERT
For generations, Disney's Princesses have enchanted us with their courage and kindness. Their music has been the soundtrack to our lives. Now, for the first time in forever, that beloved music will be celebrated. Be our guest as Broadway's Belle, Cinderella, Jasmine, and Anna celebrate all the Disney Princesses in an unforgettable evening of story, animation, and song! Museum of Fine Arts. 727-896-2667 MFASPete.org
NOV 5 INTERN JOHN'S WHAT'S NEXT
Since 2016, Intern John's comedy tour has raised $34,500 for Fisher House Foundation. Intern John's comedy tour began as way to combine his passion for comedy and a way to help out a close friend who was diagnosed with cancer back in 2016. In order to help raise money for Mimi, Intern John teamed up with the Fisher House Foundation to not only raise money for her but for other military personnel and their families. The Fisher House Foundation not only provides free housing, their Hero Miles program uses donated frequent flyer miles to bring family members to the bedside of injured service members as well as the Hotels for Heroes program which uses donated hotel points to allow family members to stay at hotels near medical centers without charge. The Palladium. 8pm. 727-822-3590 MyPalladium.org
NOV 6-7 SAVOR ST PETE
Savor St Pete is an exciting two-day celebration of food, wine and craft beer in the downtown St Pete waterfront. Savor St Pete delivers a palate-pleasing, star-studded weekend destination event showcasing the talents of renowned wine & spirits producers, brew masters, chefs, and culinary personalities to educate, entice, enlighten, and entertain. North Straub Park. SavortheBurg.com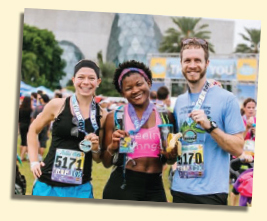 NOV 12-14 ST PETE RUN FEST
This 3-day run festival is full of running events, a Rollin' Oats Wellness Market and Cafe, local food, live music, and craft beer from 3 Daughters Brewing. Register for a 5k, 10k, or half marathon. There will even be a race for the kids! Each of the routes highlight St Pete's beautiful waterfront, historic neighborhoods, and colorful murals. StPeteRunFest.org
NOV 20-21 HOLIDAY MARKET & EXPO
There will be goodies and treats, gifts large and small, something and everything for one and all! The market will have various kinds of chocolates, candles, jewelry, handbags, garments, holiday gifts and decorative items. Lots of different exhibitors to help you get your shopping done! The Coliseum. StPete.org
NOV 26 - JAN 2 ENCHANT CHRISTMAS
The world's largest Christmas Light Maze Adventure. Snow falls all around while enjoying holiday treats, an Ice-Skating Trail, photos with Santa, live entertainment, a Christmas Market and much more. The Coliseum. EnchantChristmas.com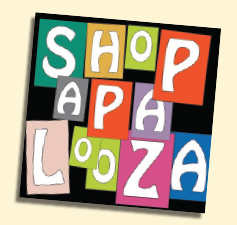 NOV 27-28 SHOPAPALOOZA FESTIVAL
Don't miss the biggest Small Business celebration ever! Filled with local sounds, local tastes and 300+ local makers and small businesses, plus activities for all ages and more. Get your holiday shopping done and support local at this free and family friendly event. Vinoy Park. 10am-5pm. ShopapaloozaFestival.com
NOV 30 CIRQUE DREAMS HOLIDAZE
CIRQUE DREAMS HOLIDAZE lights up the stage in this popular and dazzling family holiday spectacular. This annual tradition wraps a whimsical, Broadway-style musical infused with contemporary circus artistry into the ultimate holiday gift for the entire family. Mahaffey Theater. 727-308-5100 TheMahaffey.com
DEC 2 CHAMPIONS OF MAGIC
The Champions of Magic cast present incredible interactive magic, a daring escape from Houdini's water torture cell, a mind-blowing prediction that has to be seen to be believed, levitation high above the stage and a finale beyond explanation. The show happens all around the theater and features spectacular illusions that can't be seen anywhere else. Mahaffey Theater. 7:30pm. 727-308-5100 TheMahaffey.com
'TIS THE SEASON FOR HOLIDAY HAPPENINGS!

As the COVID-19 pandemic continues to evolve, Holiday Events are still To Be Determined. Each year, St Petersburg Parks & Recreation host a plethora of Holiday Events along Downtown's Beautiful Waterfront.

SANTA PARADE with music, floats and family fun. Parade route starts at Albert Whitted Park and runs Bayshore Dr to 5th Ave NE.

TREE LIGHTING where Mayor Kriseman kicks off the holidays by lighting the Christmas Tree in North Straub Park and the Downtown Waterfront with thousands of twinkling lights and holiday displays.

SNOWFEST brings snow by the tons to North Straub Park. Enjoy toboggan slides, art tents, inflatables, a giant slide, food trucks & more.

MEET SANTA on select days and nights in North Straub Park where Christmas wishes and cameras are welcome.

HOLIDAY MOVIES IN THE PARK is fun for the entire family. Bring a blanket or lawn chair and settle in to enjoy the magic of the holidays on the big screen in Vinoy Park.

For the most up-to-date Holiday Event information available, visit StPeteParksRec.org or Facebook.com/stpeteparksrec or call St Petersburg Parks & Recreation at 727-893-7441.

DEC 8 - JAN2 JACOB MARLEY'S CHRISTMAS CAROL
Charles Dickens wrote a short story that has become one of the most adapted pieces of literature in history. The story of Scrooge is well known, but what about Marley? How did his haunting afterlife begin? In his version of the carol, Marley is escorted by a spritely creature along the pathway to redeeming his soul - by helping to save the one man on earth who was more greedy and sour than himself. We come to find that self sacrifice can make a difference in the end. American Stage Theatre Company. 727-823-7529 AmericanStage.org
DEC 11-12 8TH ANNUAL ST PETERSBURG HOLIDAY OF THE ARTS
Showcasing original artwork of local, regional & national artisans, from painting, photography, sculpture, metalwork, tapestry, digital art, jewelry, glass, ceramics, woodworking & more. Williams Park. 10am-5pm. 941-487-8061 ParagonArtEvents.com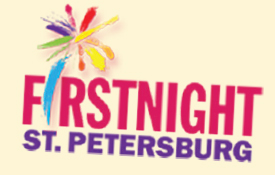 DEC 31 FIRST NIGHT ST PETERSBURG
Ring in the New Year with music, games, fireworks, and more at the LARGEST family friendly New Year's Eve celebration of the Arts in Florida. Downtown St Petersburg. FirstNightStPete.com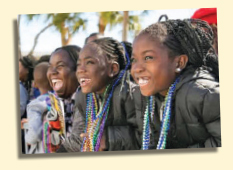 JAN 18 35TH ANNUAL MLK DREAM BIG PARADE & FAMILY FUN DAY
Celebrate the holiday with marching bands from across the country, floats, civic organizations, & lots of music. Parade begins at 11am from Albert Whitted Park, then enjoy a Family Fun Day at Tropicana Field featuring a kid's zone, entertainment and more. 727-321-7919 MLKDreamBig.com
JAN 20-23 POWER & BOAT SHOW
St Petersburg Power & Sailboat Show is the largest boat show on the Gulf Coast. The show features an extraordinary selection of power boats and sailboats in water and on land, including a 40,000 square-foot clear span tent housing all types of marine gear. Catch up with boating experts and learn about the latest features and innovations in the marine industry. StPeteBoatShow.com
FEB 12 LOCALTOPIA 2022
Enjoy the 9th Annual and largest "Community Celebration of All Things Local" featuring over 200 vendors from St Pete's favorite local businesses. Arts, shopping, food & drink & live local music. Williams Park. 10am-5pm. (Rain Date 2/19/22) Localtopia.KeepSaintPetersburgLocal.org
FEB 24-27 2022 FIRESTONE GRAND PRIX OF ST PETERSBURG
World-class championship racing returns for the 17th edition run on a 1.8-mile, 12-turn downtown, waterfront circuit. Enjoy the fastest racing series on the planet, driver autograph sessions, interactive games & exhibits, IndyCar Fan Village, beer gardens and live music. Downtown Waterfront. 877-725-8849 GPStPete.com